The Dangerous Virtue of Safety
The advance of the gospel needs leaders. Leaders who don't play it safe. Who risk and are ready for adventure. Leaders who will unbuckle their seat belts and get out of their safe comfort zone. Jesus' 12 disciples quickly saw their comfort zones disappearing in the rear view mirror. For example: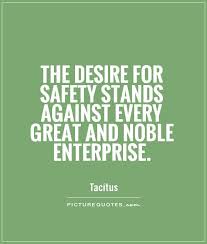 "Okay men, put those nets down, leave that nice job behind and follow me."
"Let's go across to the other side. Never mind the storm."
"I have a little trip for you, but leave behind all your money, food, and other equipment."
"Stop talking about sending them home. Feed them. There are only 5,000."
"Why are you scared out of your wits – it's no ghost. It's me."
"Remember the 5,000? Let's do it again here in the desert."
The disciples were learning a FOUNDATIONAL LEADERSHIP PRINCIPLE: comfort and safety are not in the circumstances, but in the One who controls the circumstances.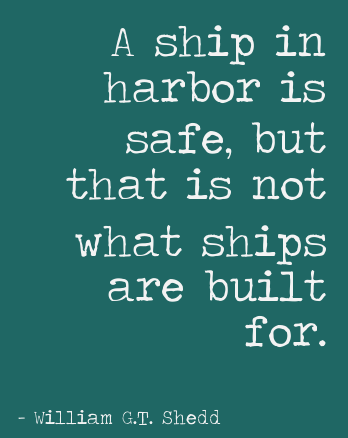 And so it is for today's gospel leaders and disciples. Pursuing circumstantial safety leaves you on the sidelines…it leaves you behind. Out of the game. Jesus said, "Where I am there will my servant be also (John 12:26). And that will be a place of adventure!
Remember Mr. Beaver in The Chronicles of Narnia describing Aslan the lion? Aslan "isn't safe. But he's good." Edwin Freidman in his best-selling book, A Failure of Nerve, writes, "there is real danger [when] we come to believe that safety is the most important value in life…Safety can never be allowed to become more important than adventure".
Read more from Bill Tell on his blog, "Laying it Down" at billtell.com. Click below to read Bill's book Lay it Down.